A flaky biscuit, lightly brown and crunchy on the outside, tender, airy, and moist on the inside.
RELATED PRODUCTS: Pure Leaf Lard
Read more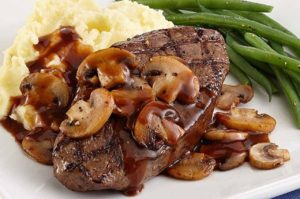 This rich mushroom and red wine sauce is so delicious you'll want to lick your plate clean. Serve with a side of mashed potatoes and steamed green beans. Are you hungry yet?
RELATED PRODUCTS: Sirloin Steak