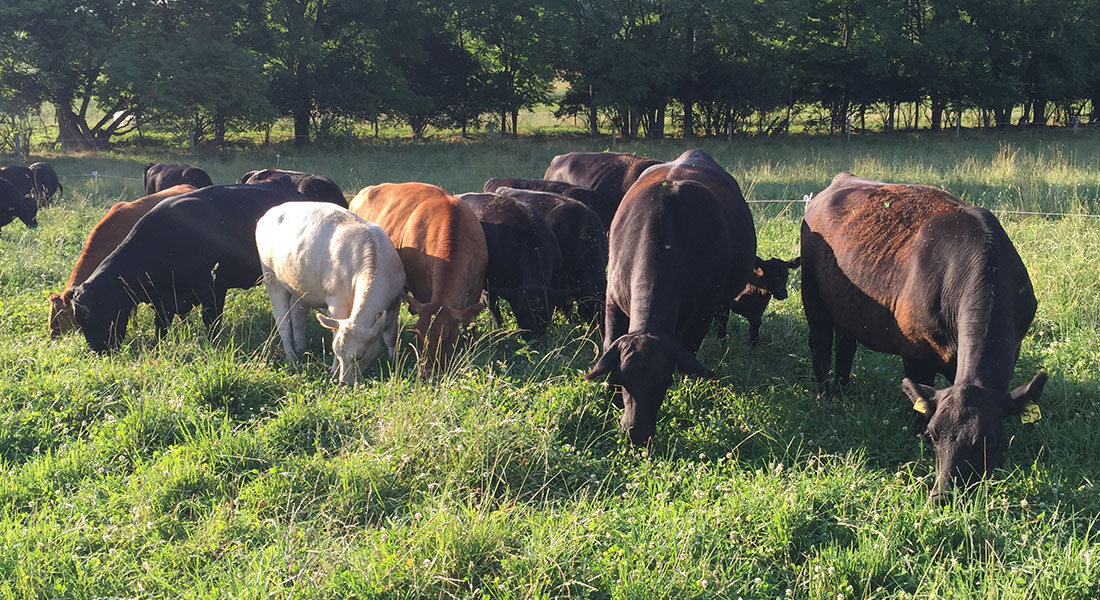 Drager Farms has been raising a herd of 100% grassfed beef since 2014. They receive no GMO feed, no hormones, no antibiotics and live in a way that nature intended. Our cattle raising practices are Animal Welfare Approved and are Certified Grassfed by A Greener World (AGW). We are completely committed to sustainable practices and the humane care of our cows throughout their life cycle.
Countless studies are proving that grass-fed beef is better for you and for the environment. Make Drager Farms grass-fed beef a part of your healthy lifestyle.
We have many special cuts of beef available for purchase by the pound on the farm. Come out and pick your own Filet Mignon, NY Strip, Delmonico, Sirloin, Flat Iron, or Chip Steak. Ground beef is available for purchase online and pick up at the farm.
[otw_shortcode_button href="https://dragerfarms.com/product-category/grassfed-beef/" size="medium" bgcolor="#8e9b69″ icon_position="left" shape="square"]SHOP GRASSFED BEEF[/otw_shortcode_button]