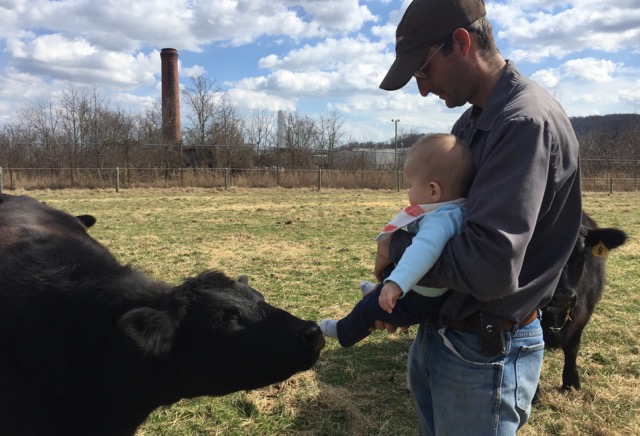 The days are getting longer and spring is just around the corner. If you haven't visited the farm yet, now is the time! I will be off work and around the farm for the next week. Come out and take a tour, check out our retail products, and learn why Drager Farms' grass fed beef and pastured pork is "good for you and good for nature".
Looking forward to seeing you soon,
Nathan
Drager Farms Pastured Pork Sampler
Drager Farms has put together a Pastured Pork Sampler Package. It's an excellent way to try out a variety of high quality pastured pork products. You'll get about 7 lbs. of meat for just $49 – save about $30! Check it out: https://dragerfarms.com/product/pastured-pork-sampler/
And I am still gathering interest for the July Pork Share. If you love pork, this is a very economical way to stock up on healthy and humanely raised pastured pork. Split a whole or half share with your friends or family. For more details and to reserve a share, click here: https://dragerfarms.com/product/pork-share/
I am also offering storage space (up to 1 year) for an additional 50¢ per pound to those who need it. If you're interested in something other than a whole or half share, please let me know so I can plan accordingly. I am finalizing my pig numbers this week, so call or text 717-951-0327, or email nathan@olddragerfarms.com to discuss these options.
Grass Fed Beef Products Added
Drager Farms is now carrying a variety of beef bones (with and without meat), knuckle bones, oxtail, and marrow. I've also added more roasts to the product line up and new steak options too. View the newest products here: https://dragerfarms.com/product-category/grassfed-beef/?orderby=date
I've also reduced the price on a few of the grass fed beef steaks in an effort to keep my products affordable for everyone who'd like to eat healthier.
Beef Share Info
Drager Farms' next beef share is coming up this fall. Reserve your share today: https://dragerfarms.com/product/beef-share-bulk/. There is also one quarter share or two eighth shares available for pick up right now at the farm.
Help me spread the word. Send this link to your friends or post it to your social media: http://bit.ly/2kOQXUE