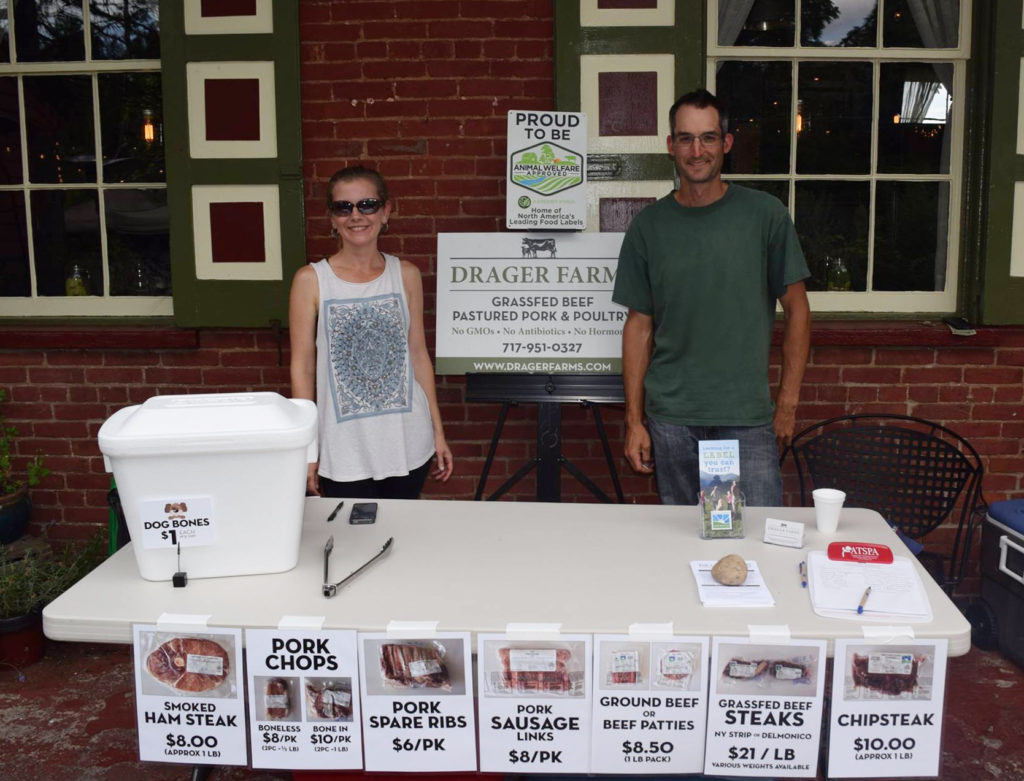 Starting July 1, we'll be participating in the Marietta Market all summer long. The market is held on the 1st and 3rd Saturdays of the month from 10am-2pm in the courtyard of the Railroad House Inn, 280 W Front Street.
On July 14th, we'll have all pork products back in stock including our popular Hot Italian Sausages, Kielbasa, and all of our breakfast meats. Come out and get fresh local food and goods and support the community. Hope to see you there! #mariettamarket #mariettapa #alwayslancaster #grassfedbeef #pasturedpork #dragerfarms
 Marietta Market Vendors
Claudia's Italian Cookies
Drager Farms
Ric's Breads
Riverside Produce
Wise Oak Herbs
Strange Design Dyes and Gifts
Mirror Image Farms
Heart Cafe
Oak Lane Fermented Foods
Lehman's Farms
Apiary Organic Honey
GMO free grass fed raw cow's milk
GMO free eggs
Plain Jane's Soaps
Donegal Place Free Book Share
Kid's Activity Center and more!